Backward
Inclined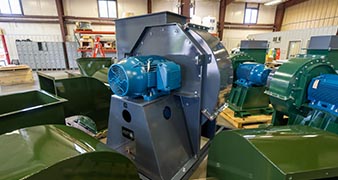 Highly Efficient Backward Inclined Fans
Fans
Highly Efficient Backward Inclined Fans
The backward inclined fan, which is also referred to as a backward inclined blower, is highly efficient due to its simple, flat, backward inclined blades that minimize interference with airflow as air moves through the fan. It also offers lower sound levels and energy costs than many other fan types and includes a non-overloading horsepower design for low-pressure applications. Additionally, this fan is suited for clean air and/or high-temperature applications.
BIHS (Backward Inclined, High volume, Single width) – the backward inclined blower moves high volumes of clean air at lower static pressures. It is available in belt-driven, direct-driven, and direct-coupled arrangements with varying impeller and housing widths.
BIHD (Backward Inclined, High volume, Double width) – this backward inclined fan model is similar to the BIHS except that the impeller and housing are double the width. This gives the BIHD a higher air flow capacity.
AirPro designs the backward inclined fan impellers with a focus on high operating efficiency, and we never compromise on high mechanical strength. Our robust design and construction features continue to serve our customers with reliable fan performance.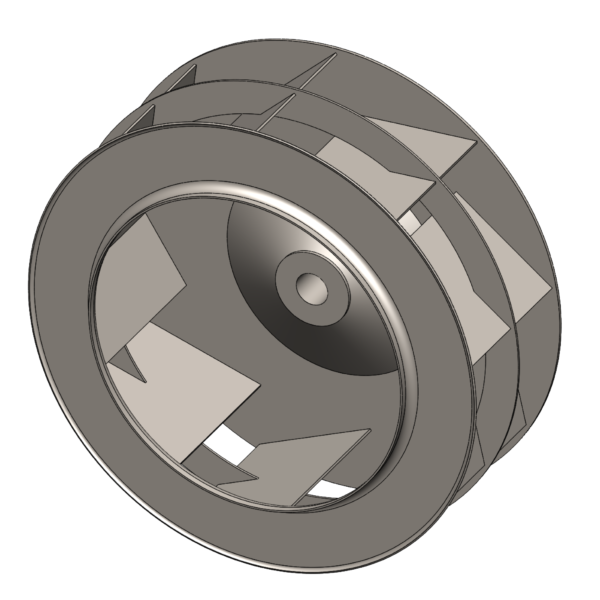 Volume: up to 500,000 cfm
Pressure: up to 25"wg
Temperature: up to 1800°F
Static Efficiency: up to 78%
Drive: Belt & Direct
AirPro engineers have decades of experience designing fans that meet the needs of a wide range of customers. We offer unsurpassed quality and excellent service for any backward inclined centrifugal fan, regardless of whether it is standard or custom. In order to meet or fit a wide range of needs and applications, we can design and manufacture backward inclined blowers and fans right along with our other fan models.
Dust Collection: In a dust collection applications, backward inclined fans typically provide induced draft air, sucking dust-laden air through a dust collector/baghouse. Learn More
Air Pollution Control: Backward inclined blowers are key components to a wide range of air pollution control equipment. Learn More
Other Applications: Industrial fans & blowers are used in countless applications across many different industries. Learn More
AirPro Fan & Blower
Connect With Us