Rotary Dryer Applications
Centrifugal fans are key components in industrial dryer (rotary, ring, flash, disk, batch, cascade, etc.) applications. The fans function as supply fans and exhaust fans for the dryer. On this page, we'll focus on the rotary dryer to represent the broader set of industrial dryers.
Industrial dryers like the rotary dryer remove moisture in the production process of various foods, chemicals, biofuels, and other products. The rotary dryer is a large drum that rotates to dry the material with a direct combustion-heated gas stream. They can be designed to handle a wide range of materials with different sizes and levels of corrosion.
In the rotary dryer, a supply fan (blower) pushes clean, ambient air through the combustion chamber to pick up the heat from the combustion process (which also includes a combustion fan) as it flows into the rotating drum. The tumbling action of the drum showers the material through the hot gas to dry it. The system also has an exhaust fan, which pulls the gas through various other applications like cyclones, dust collectors, and scrubbers to address emissions for safety and compliance.
Primary Industries for Rotary Dryer Applications
Many varied industries use industrial dryers in their processes. The direct rotary dryer is a prominent application in these and other industries:
Biomass
Ethanol
Food Processing
Forestry
Grain By-Products
Hemp
Industrial Waste
Manure, Cattle & Poultry
Meat Packing By-Products
Microbrewers & Distilleries
Paper Pulp
Peat Moss
Pharmaceuticals
Sawdust, Wood Chips & Wood Waste
Tobacco
Fan Selection & Specification
There are two fans to consider in an industrial dryer application (plus the combustion fan, covered separately).
Supply Fans
Backward Curved (BCHS)
Backward Inclined (BIHS)
Exhaust Fans
Industrial Exhauster Paddle Wheel (IEPW / IEFB)
Radial Tipped (RTHS)
Fan Arrangements
Fan Arrangements indicate how the motors mount to and drive the fans. Again, each fan in the rotary dryer application has its own specs and arrangements.
On the rotary dryer supply fan, the motor size determines the arrangement, typically an Arrangement 1 belt-drive motor up to about 250HP. When the motor gets bigger than about 250HP, which is common, we would use an Arrangement 8 direct-drive motor. These are the arrangement options:
Arrangement 1 – Belt Drive with an overhung impeller. The fan and motor mount separately to a unitary base.
Arrangement 8 – Direct Drive with an overhung impeller. The fan shaft is directly coupled to the motor shaft with a flexible coupling.
Rotary Dryer Exhaust Fan Arrangements
On the rotary dryer exhaust fan, the arrangement will depend on the other applications necessary for dust and emissions control, along with high-temperatures, and related fan designs.
Rotary Dryer Accessories & Design
When it comes to design and accessories, the focus revolves around protecting and optimizing operations, maintenance, and life of the fan and bearings. On the rotary dryer, there is an additional complication of calculating how to dry the material. If you're not careful, you could end up too close to the maximum and still needing more speed. Because of that, we tend to recommend designing with a 15% performance margin in rotary kilns and dryers to leave a little wiggle room. In industrial dryer applications, we often recommend:
Rotary Dryer Supply Fan Accessories
Rotary Dryer Exhaust Fan Accessories
Featured Products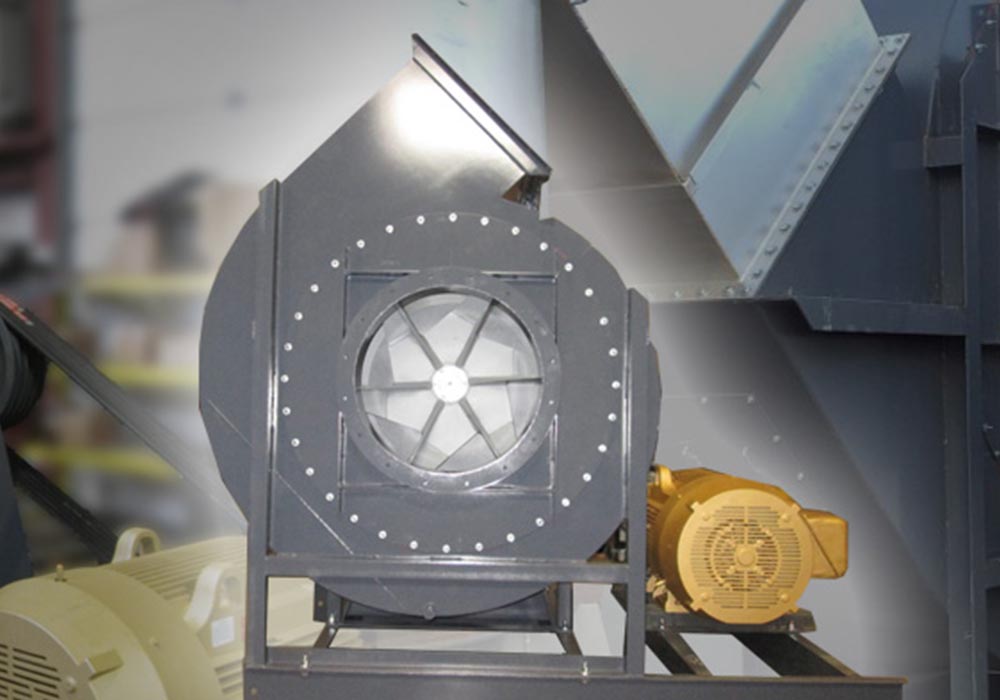 High Pressure Blowers
Learn More
Backward Inclined Fans
Learn More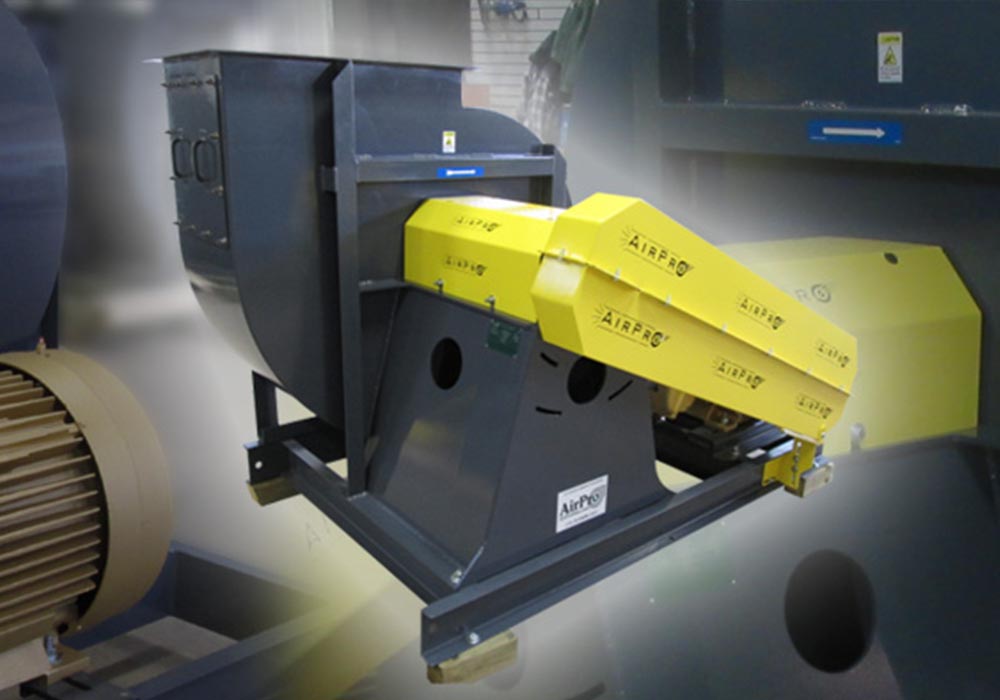 Backward Curved Fans
Learn More
Case Studies
Talk with Our Application Engineers
If you feel overwhelmed by all this information, don't despair! We have a team of application engineers who are happy to talk with you and select the best fan for your application. You can call 715-365-3267, email [email protected], or send us your information, and one of our engineers will connect with you.
Contact Us
AirPro Fan & Blower
Connect With Us