Radial
Tip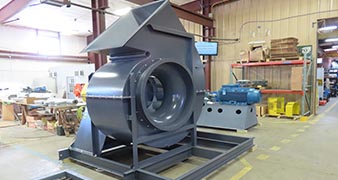 Radial Tipped Fan: Your Fan for Clean or Dirty Air
Fans
Radial Tip Fans for Clean or Dirty Air
The Radial Tipped Fan delivers high static efficiency, which is defined as the ratio of fan static pressure to fan total pressure, multiplied by the fan total efficiency. The most impressive part - this fan does this all while resisting material buildup on the wheel/impeller! A radial tipped blade design keeps dust and other particulates moving through the wheel to exit the fan. Additionally, radial tipped fans offer induced draft air for both clean and dirty air applications.
RTHS – AirPro's heavy-duty, radial tip fan is designed to move high volumes of air at low to high pressure. It can handle both clean and dirty airstreams. The RTHS design offers the high efficiency of our backward inclined fans combined with the capability found in our self-cleaning radial fans to remove particulate and other pollutants.
Our centrifugal radial tipped fan often serves more custom applications in moving corrosive and saturated air. The fan airstream parts can include stainless steel construction along with other alloys for performance and aesthetics. Other custom features include epoxy coatings and special linings for durability, which protect the fan from corrosion and make the materials more resistant to fire, heat, particles and other elements.
The RTHS fan continues a track record of success in providing process air to many industries. Customers rely on their years of consistent and reliable service to keep their facilities running and production strong. Additionally, the self-cleaning blades help reduce maintenance requirements.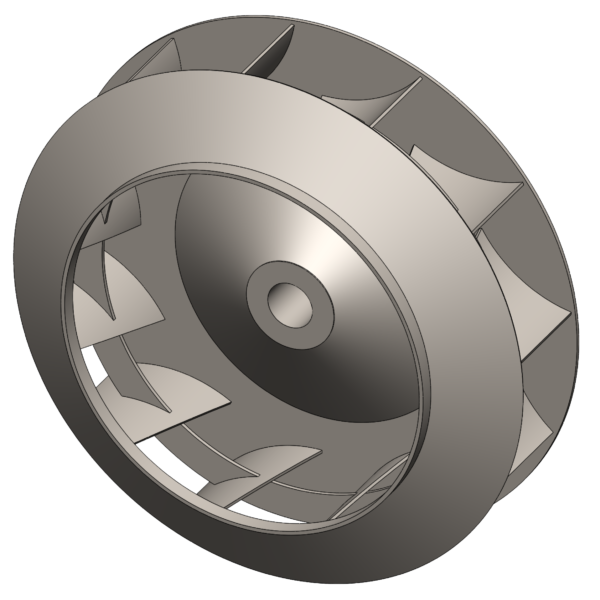 Volume: up to 250,000 cfm
Pressure: up to 36"wg
Temperature: up to 1000°F
Static Efficiency: up to 78%
Drive: Belt & Direct
At AirPro, every single product we bring to the market is produced with passion for the highest-quality and a desire to better the business operations of our customer. Best of all, we stand behind the industrial air movement equipment we manufacture and confidently provide a 3-year warranty.
Corrosive Gases: Radial tipped fans remove fume exhaust for biomedical, pharmaceutical, and many other industries.
Scrubbers: Wet and dry scrubbers clean air and other gases, removing pollutants and particulate. RTHS fans and blowers play a key role in this process. Learn More
Other Applications: Our centrifugal fans operate in a wide variety of industrial and other air pollution control applications. Learn More
AirPro Fan & Blower
Connect With Us