Backward
Curved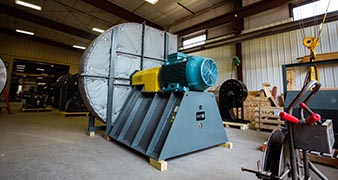 Industrial Strength Backward Curved Fans for High Efficiency
Fans
Top-Notch Backward Curved Fans
Backward curved fans offer strong performance capabilities with minimal energy costs, making them high value components to many centrifugal fan and blower applications. The backward curved blade profile empowers these fans to move high volumes of air at high static pressures with high static efficiencies. While used in mostly clean air applications, backward curved fans can also handle light dust and particulate.
AirPro's backward curved technology is our most efficient offering and includes three fan models and a newly-expanded range of sizes from 150-890. The model variations provide solutions for high, medium, and low air volume applications.
BCHS – this model provides the highest air volume out of the backward curved options. It's primarily used for induced draft applications, though it offers a great forced draft solution as well.
BCMS – designed for medium air volume levels, our BCMS boasts static efficiencies above 80% for both induced and forced draft air requirements.
BCLS – with a narrow wheel and housing, the BCLS moves lower air volumes at higher static pressures. It's most commonly used with induced draft applications requiring combustion air.
The best model for your application depends on the air volume and static pressure your system requires. Our team of application engineers can review your system requirements and select the best option for you.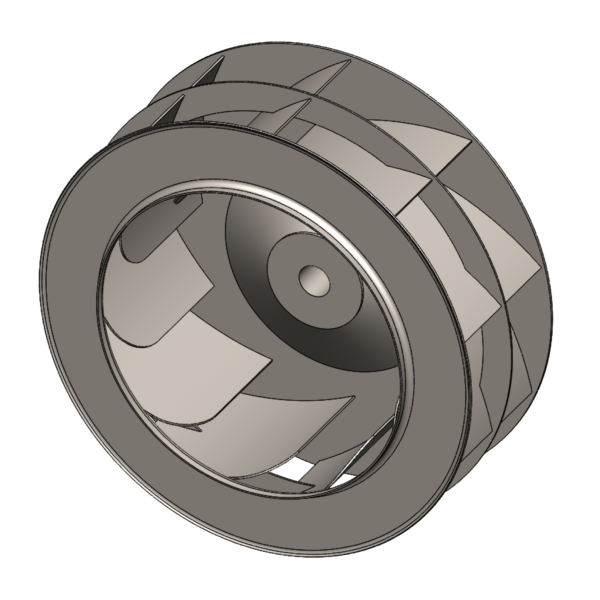 We build all three backward curved fan models with heavy industrial strength and robust construction. Our customers depend on these fans to keep them in operation. We understand that reliability is critical, and that reality drives our engineering and manufacturing standards.
Volume: up to 500,000 cfm
Pressure: up to 70"wg
Temperature: up to 1800°F
Static Efficiency: up to 81%
Drive: Belt & Direct
AirPro designs and builds both standard and custom industrial fans with an unsurpassed level of quality and service. All of our products are also backed by our industry-leading 3-year warranty.
Induced Draft: Used by many different industries, backward curved fans pull air through larger systems and often include custom design features. Learn More
Pollution Control: Backward curved models are known for their efficient and reliable service with different air pollution control applications. These include oxidizers, dust collectors, scrubbers, and more. Learn More
Combustion Air: Small, heavy-duty, high-efficiency fans are customized for combustion applications like boilers, burners, and others. Learn More
Other Applications: Odor Control, Process Heating, and Dilution Air are a few more applications served by backward curved technology. Learn More
AirPro Fan & Blower
Connect With Us