Industrial Cyclone Separator Applications
The industrial cyclone separator is part of the air filtration and dust collection system in process manufacturing operations, often situated downstream of a drying process. Specializing in heavy, material-laden and often abrasive air, they separate heavier particulates out of the airstream using centrifugal force. A heavy-duty induced-draft fan pulls the process air through the cyclone and out to the next step, which is often a dust collection system like a cartridge or baghouse, an oxidizer, or industrial exhaust.
Your industrial cyclone separator environment and airflow will determine your process fan specifications.
Primary Industries for Calciners
Many varied industries from grain and distilleries, to metals, plastic, and corrugated paper use a cyclone separator in their processes.
Cyclone Separator Fan Technology Selection & Specification
Higher efficiency cyclone separators have high velocities and need bigger fans due to the pressure drop through the cyclone. They also require more energy to operate. A high-efficiency Radial Tipped fan is a frequent go-to for cyclone separators, but there are several models that we use depending on the specific application.
Industrial Fan Designs Commonly Used for Cyclone Separators
Fan Arrangements, Accessories & Design
Fan Arrangements indicate how the motors mount to and drive the fans. The cyclone separator typically calls for an Arrangement 4 or 4v direct-drive motor with an outlet damper, but on very large systems it's likely to be an Arrangement 1 belt-driven fan.
These are the arrangement options:
Arrangement 1 – Belt Drive with an overhung impeller. The fan and motor mount separately to a unitary base.
Arrangement 4 – Direct Drive with an overhung impeller. A low-cost arrangement, the fan wheel mounts directly on the motor shaft.
Arrangement 4V / Top Mount – Direct Drive with an overhung impeller. The wheel also mounts directly on the motor shaft, but in a vertical position.
When it comes to design and accessories, the focus revolves around protecting and optimizing operations, maintenance, and the life of the fan and bearings. For example, with cyclone separators using radial wheels, it's common to underestimate the pressure drop and run out on the curve and over-amp the motor. Due to the multiple technical considerations that must be made, it is of utmost importance to work with a professional who clearly analyzes all considerations and makes the appropriate technical determinations.
Industrial cyclone separator applications are relatively straightforward applications, but we often see:
Dampers to control airflow and avoid excess vibration
Inlet Silencer for noise control on the fan inlet
Stainless Steel for highly corrosive airstreams
Proper installation and maintenance to ensure safe startup and operations
Featured Products
Radial Fans for Material Handling
Learn More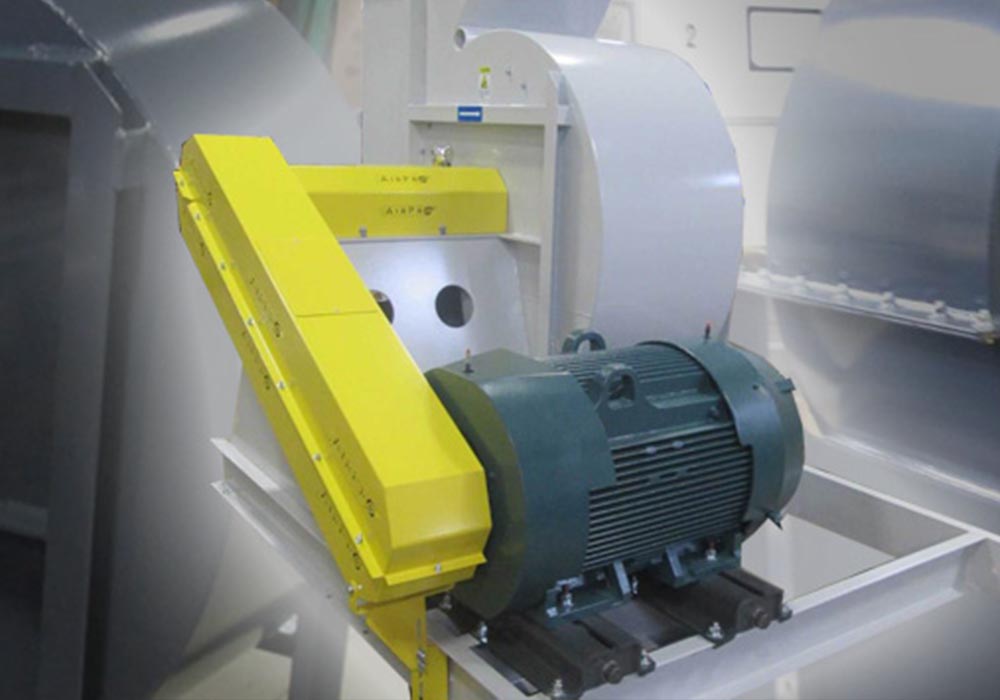 Radial Tipped Fans
Learn More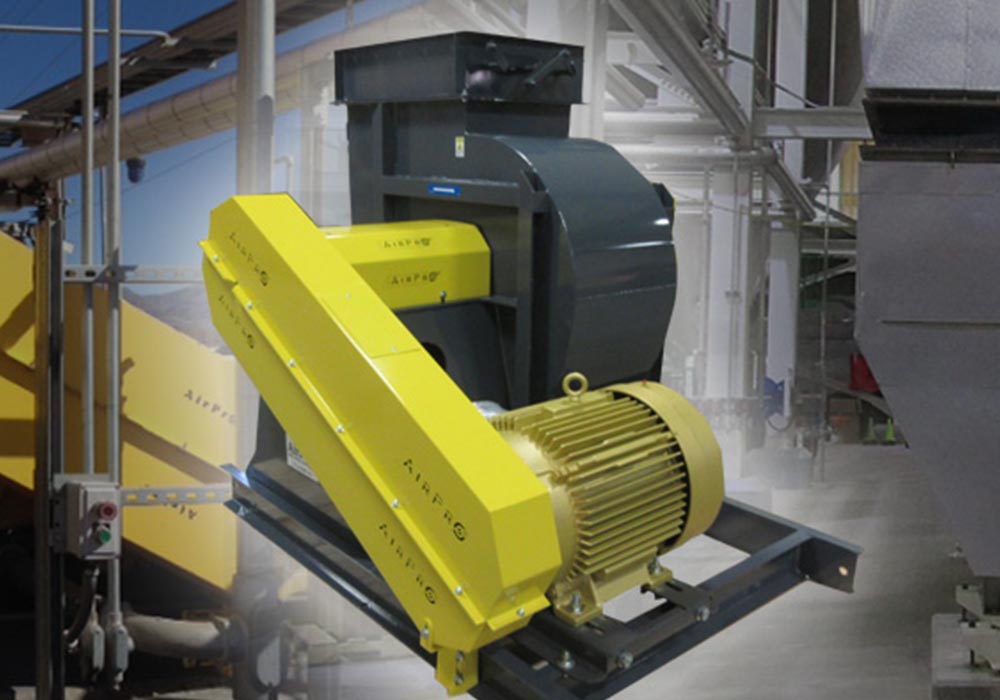 Industrial Exhaust Fans
Learn More
Case Studies
Talk with Our Application Engineers
If you feel overwhelmed by all this information, don't despair! We have a team of application engineers who are happy to talk with you and select the best fan for your application. You can call 715-365-3267, email [email protected], or send us your information, and one of our engineers will connect with you.
Contact Us
AirPro Fan & Blower
Connect With Us